Website Maintenance key to your online business success
Website Maintenance key to your online business success.  In its own respect exactly as the name suggest.  Simply put when you seek to perform website maintenance, you are getting ready to perform all necessary task.  These tasks are rendered in order to keep your website functioning and up to date.  After these tasks are performed your website shows viewers exactly what you are offering.  Website maintenance when done correctly drives traffic through the latest web browsers.  This traffic can also come to your website via mobile devices and desktops, good for marketing.
Website maintenance is extremely important to any business or organization.  It really doesn't matter the size or following of the company. Importance of maintaining a website well is very critical. For the service industries and the companies within. All businesses require website maintenance regularly.  In order to reach, attract, keep and grow customers.  Maintaining search engine ranks and offering new information, products, and services to the traffic it generates.
Paying for the Service Is Key
Now for the part that most business owners or companies try to avoid, paying for the service.  As we already now know what website maintenance is and why it is so very important for every business owner or company to employ. Let us talk a bit about the cost of the service and what you should expect to pay generally.  The cost to maintain a website varies depending on your demographic.  Do some research on how much it will cost for website maintenance in the country.  This will help you make a more informed decision without feeling out to sea. Website maintenance run from $600 – $3500 per month sometimes more.  It comes down to your package and the task being performed on your website monthly.  Website maintenance is based solely on your requirements.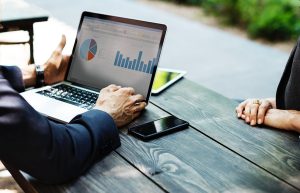 You can request maintenance per hour. You can request maintenance per project.  These scenarios usually include a minimum of 2 – 3 pages or a complete overhaul.  Discounts apply to additional pages depending on changes. Graphic design can come included, however, this service usually carries an additional cost.  New concepts, images, text etc.  The package is adjustable however your specific requirements.